Affordable 2 Storey Rear View Home Designs And Economical Single Storey Rear View Home Designs Australia.
Posted on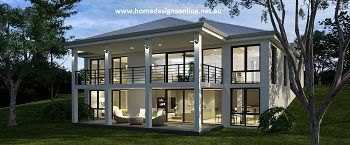 Home Designs Online where you can Buy very affordable 2 Storey Rear view Home Designs and 2 Storey Home Plans For Rear Views in Australia.
If you are looking to Build A New Home and want a Modern Double Storey Rear View Home Design or a Single Storey Rear View Home Plan you can buy, easily modify and build anywhere in Australia with a builder of your choice then see how purchasing a plan from us can benefit you and Contact Home Designs Online if you need more information
Our Affordable Home Design Packages and Online Home Design Shop allow you to buy a Great House Plan and Build our Design in Nsw, Vic, Sa, Qld, Tas, Act and anywhere else in Australia or in the world you are looking to build with a local builder of your choice.