A modern feature packed 4 bed 2 bath narrow lot home design !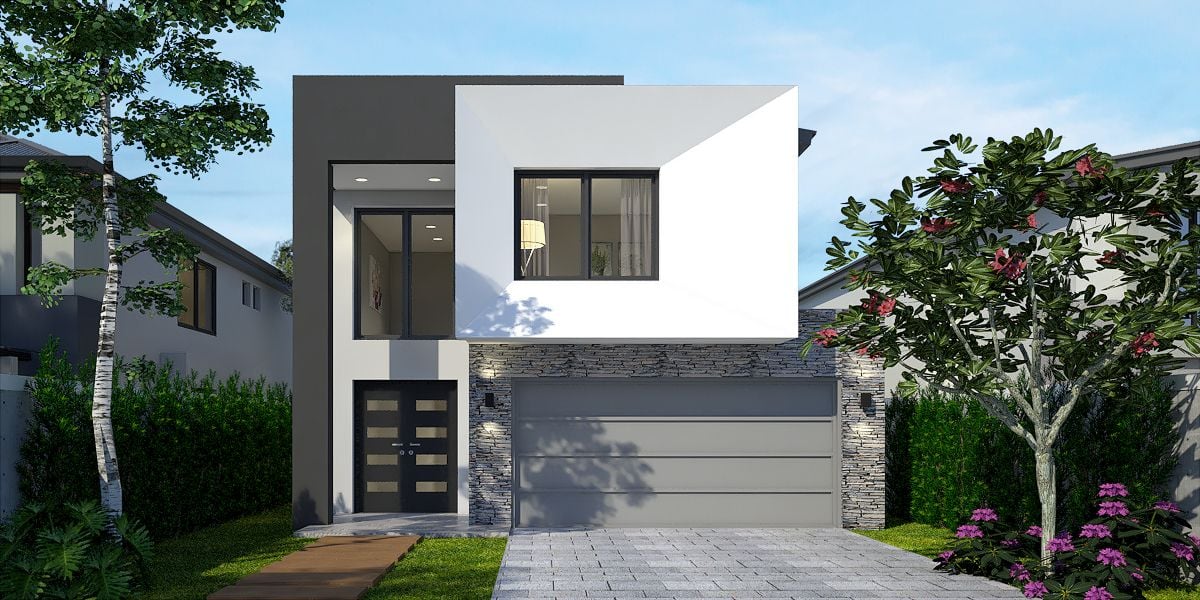 Suitable for 8.5 - 9.5 m wide blocks The City Living is a Narrow Lot 2 Storey Home Design with plenty of space for the family and including - 4 Bed + Study Nook - Rear Living Dining & Kitchen - Scullery off Kitchen - Rear Alfresco - Upper Retreat - Spacious Master Suite, Ensuite and Walk In Robe - Home Theatre - Double Garage - Modern Elevation
Total House Width 8.5m
Total House Area 305m2. Lower Floor 105m2 - Upper Floor 147m2 - Garage 37m2 - Porch 5m2 - Alfresco 11.5m2 -


Save some Money! All the difficult, time consuming and expensive architectural and design work is already done when you purchase a Home Designs Online design package!
Your Home Designs Online purchase will include -
A set of emailed floor plan drawings 1-100 scale in PDF format including all house dimensions and house area calculations.
A set of house elevations including front, side and rear elevations, ceiling heights and window sizes in PDF format drawn to scale
Auto CAD and reproduction files. These files are for use by your local builder to upload and work from to finalise your new home with you
A Home Designs Online generic construction specification that can be adjusted and used by you to help gain accurate builders pricing on your new home.